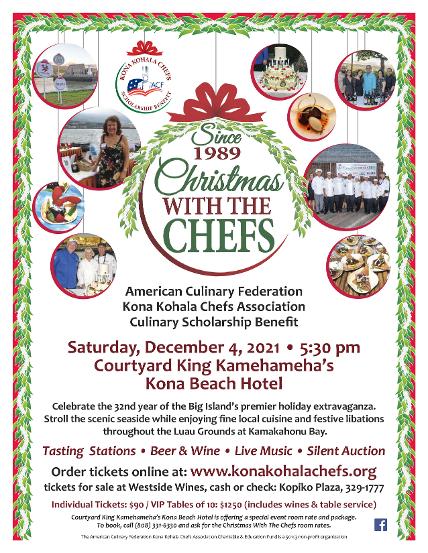 Christmas with the Chefs
Courtyard King Kamehameha's Kona Beach Hotel
Sat, Dec. 2, 2023
STAY TUNED
The Big Island's premier holiday extravaganza. The "Christmas with the Chefs" committee is excited for the return of this culinary scholarship benefit. More information will be made available as details are finalized.
GEMS (Girls in Engineering, Math, and Science)
The last event was held December 8, 2022,at Kamehameha School's Kahalu'u Manowai.
The Keiki Fest
TBD. The last event was held April 2020, Waimea. It offered activities for children of all ages. Chef Daniel Theibaut, Chef Jean Marc Heim, and Simone White offered children healthy snacks in an interactive food station.

For any problems or questions regarding this site
please contact the webmaster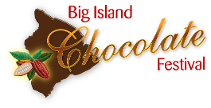 Chocolate Festival
April 28-29, 2023
Waikoloa Beach Marriott Resort & Spa
Known as Hawaii's must-attend chocolate extravaganza, the Big Island Chocolate Festival event is April 28-29, 2023. Produced by the Kona Cacao Association (KCA), the tasty event offers two days of activities to raise awareness of our local cacao industry and demonstrate how to best use chocolate while supporting local beneficiaries.
For more information about the festival, please visit: www.BigIslandChocolateFestival.com.
For questions regarding the chefs or judges, please contact Kona Kohala Chef Assn. member Farsheed Bonakdar of the Cocoa Outlet,
ACF Sponsored Events / Contacts