Equip the Kitchens Campaign - Pālamanui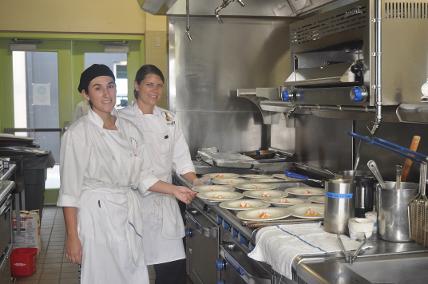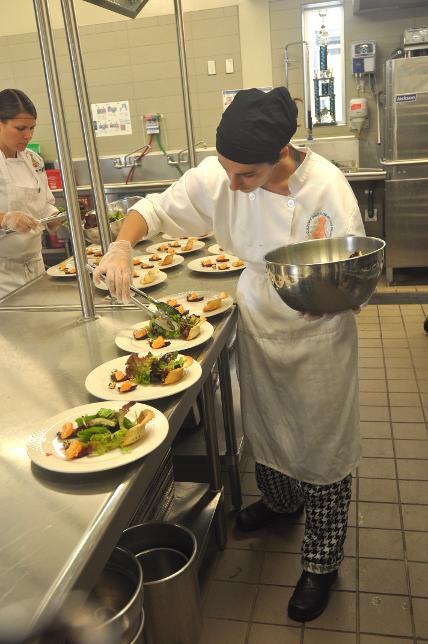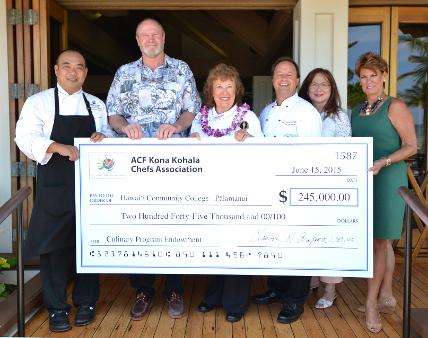 ACF KONA KOHALA CHEFS ASSOCIATION & JEAN HULL, CCE, AAC, CULINARY ENDOWMENT
$245K Gift Supports Culinary Program at Hawai'i CC – Pālamanui LARGEST ENDOWMENT IN HAWAI'I CC'S 50+ YEAR HISTORY
See more at: http://www.uhfoundation.org/news/245k-gift-supports-culinary-program-hawaii-cc-p-lamanui#sthash.BfXqkVHr.dpuf
The American Culinary Federation Kona Kohala Chefs Association of Kailua-Kona, Hawai'i donated $245,000 to establish the ACF Kona Kohala Chefs Association & Jean Hull, CCE, AAC Culinary Endowment. the Pālamanui kitchens will receive equipment and items for the culinary program into perpetuity.
"This gift represents the cumulative impact of 26 years of community support and proceeds from fundraising events. Our chapter's goal is to double this endowment in the next ten years for the culinary program at HCC-Palamanui." – Jean Hull
This endowed fund, as well as its matching expendable fund, welcomes your continued support. Please contribute to either fund, or split your gift between the two:
To contribute, make checks payable to: UH Foundation 1314 S. King Street Suite B Honolulu, HI 96814 - When contributing to the endowment, please reference Endowment Fund 207-1260-3
Contributions are also accepted online at www.uhfoundation.org/acfkkca
These gifts/donations are tax deductible under the ACF Kona Kohala Chefs Association Charitable and Educational Fund, a 501c3 charitable organization.
The Mission of the UH Foundation: "Our mission is to unite our donors' passions with the University of Hawai'i's aspirations to benefit the people of Hawai'i and beyond."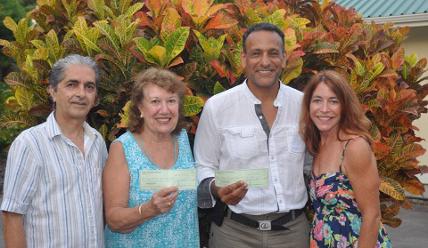 Hard work pays off when great causes benefit! Way to go Kona Cacao Association/ Big Island Chocolate Festival team and congrats and best wishes to Jean Hull of ACF Kona Kohala Chefs Association and Shaheer Faltas of Kona Pacific - Pcs—keep doing all that you do for our students and community! We presented a $5000 check to each beneficiary. Mahalo to all the attendees of the Festival who supported the event AND the two beneficiaries!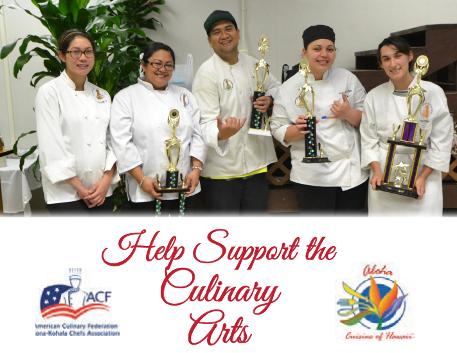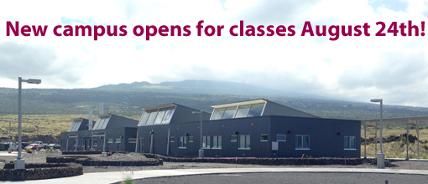 About Hawaiʻi Community College – Pālamanui
Hawaiʻi Community College – Pālamanui in North Kona is a new, sustainably designed campus serving the West Hawaiʻi community.
Pālamanui is a branch campus of Hawaiʻi Community College and delivers Hawaiʻi Community College classes and associate degree programs.
Pālamanui houses classrooms, vocational labs, a computer lab, and a library/learning center. The student support office provides access to Hawaiʻi Community College counseling, financial aid assistance, registration information and special student success programs.
Students attending Pālamanui have an opportunity to participate in a variety of class formats including: traditional instructor-led classroom settings, video conference classes, online classes available via the Internet, and hybrid classes that utilize a combination of technologies and/or face-to-face participation.
About University Center, West Hawaiʻi at Pālamanui
Hawaiʻi Community College ­– Pālamanui also hosts the University of Hawaiʻi Center, West Hawaiʻi. The University Center allows students living in West Hawaiʻi to obtain degrees and certificates from other University of Hawaiʻi campuses. Pālamanui provides the local student support for the distance learning degrees offered through the center. To view a complete listing of distance programs available through the University of Hawaiʻi Centers visit www.hawaii.edu/dl For more information on current courses of study available through the University Center, please call (808) 969-8808.
Location
Hawaiʻi Community College – Pālamanui
73-1025 Kaiminani Drive
Kailua-Kona, HI 96740
(808) 969-8800
(808) 969-8816
PĀLAMANUI Campus Map
printable campus map (.pdf file)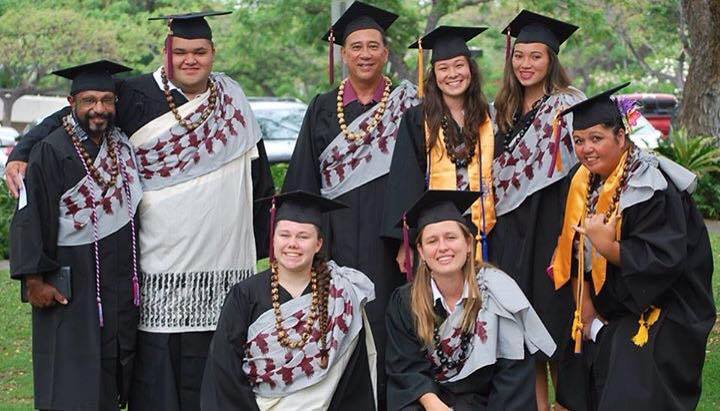 Culinary Fundraising Events:
December - Christmas with the Chefs at Kamakahonu Bay
March - Kona Brew Fest at King Kamehameha Kona Beach Hotel
March - Sam Choy Poke Contest at Sheraton Keauhou
April - Big Island Chocolate Festival