Equip the Kitchens Campaign - Palamanui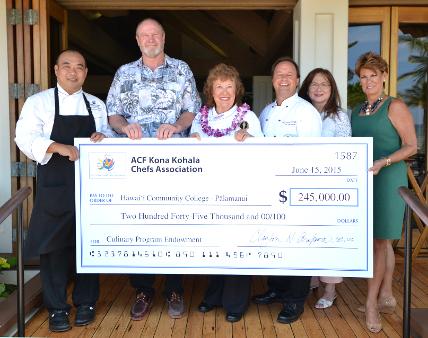 ACF KONA KOHALA CHEFS ASSOCIATION & JEAN HULL, CCE, AAC, CULINARY ENDOWMENT
$245K Gift Supports Culinary Program at Hawai'i CC – Pālamanui LARGEST ENDOWMENT IN HAWAI'I CC'S 50+ YEAR HISTORY
See more at: http://www.uhfoundation.org/news/245k-gift-supports-culinary-program-hawaii-cc-p-lamanui#sthash.BfXqkVHr.dpuf
Because of your generosity, the EKCP campaign raised approximately $100,000 to help equip the new kitchens at the Hawai'i Community College-Pālamanui campus, opening Fall 2015.
The American Culinary Federation Kona Kohala Board voted to create a University of Hawai'i Foundation Endowment and to use approximately $30,000 of your donations to complete the Pālamanui kitchens with the equipment and items necessary to create a first class educational experience for the culinary students starting Fall 2015. The remaining $70,000 of your donations will be added to the University of Hawai'i Foundation ACFKK Endowment plus $145,000 from funds ACFKK previously raised. In this way, the Pālamanui kitchens will receive equipment and items for the culinary program into perpetuity.
This endowed fund, as well as its matching expendable fund, welcomes your continued support. Please contribute to either fund, or split your gift between the two:
ACF Kona Kohala Chefs Association Expendable fund: 127-1260-2
ACF Kona Kohala Chefs Association Endowed Fund: 207-1260-3
Please make your check payable to UH Foundation and mail directly to the Foundation at: PO Box 11270, Honolulu • HI 96828•0270. Should you wish to make a gift via credit card, please call KC Collins, CFRE, Executive Director of Development for Community Colleges at (808) 956-3458 or via email: KC.Collins@uhfoundation.org and she would be happy to help you. Please do not email credit card information, but call or email KC first so she can set that up for you.
The Mission of the UH Foundation: "Our mission is to unite our donors' passions with the University of Hawai'i's aspirations to benefit the people of Hawai'i and beyond."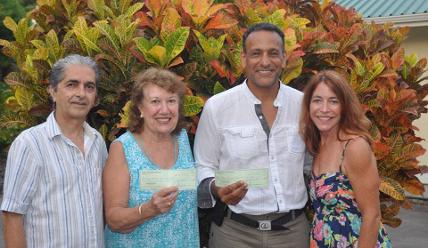 Hard work pays off when great causes benefit! Way to go Kona Cacao Association/ Big Island Chocolate Festival team and congrats and best wishes to Jean Hull of ACF Kona Kohala Chefs Association and Shaheer Faltas of Kona Pacific - Pcs—keep doing all that you do for our students and community! We presented a $5000 check to each beneficiary. Mahalo to all the attendees of the Festival who supported the event AND the two beneficiaries!
Palamanui Culinary Fundraising Events:
December - Christmaswith the Chefs at Kamakahonu Bay
February - Culinary Arts Unser the Stars - Kings' Shops Waikoloa
March - Kona Brew Fest at King Kamehameha Kona Beach Hotel
March - Sam Choy Poke Contest at Sheraton Keauhou
May - Big Island Chocolate Festival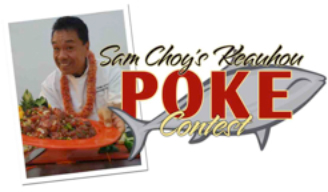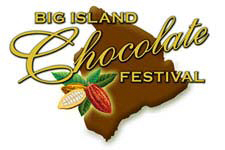 Mahalo to Sam Choy's Poke Contest and
the Big Island Chocolate festival for your generous
donations to the Equip the Kitchen Campaign!
For more info on helping to fund equipment and
appliances for the new kitchens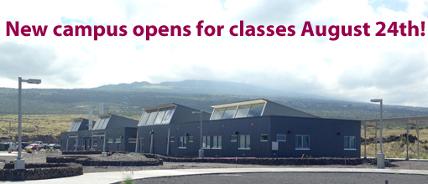 About Hawaiʻi Community College – Pālamanui
Hawaiʻi Community College – Pālamanui in North Kona is a new, sustainably designed campus serving the West Hawaiʻi community.
Pālamanui is a branch campus of Hawaiʻi Community College and delivers Hawaiʻi Community College classes and associate degree programs.
Pālamanui houses classrooms, vocational labs, a computer lab, and a library/learning center. The student support office provides access to Hawaiʻi Community College counseling, financial aid assistance, registration information and special student success programs.
Students attending Pālamanui have an opportunity to participate in a variety of class formats including: traditional instructor-led classroom settings, video conference classes, online classes available via the Internet, and hybrid classes that utilize a combination of technologies and/or face-to-face participation.
About University Center, West Hawaiʻi at Pālamanui
Hawaiʻi Community College ­– Pālamanui also hosts the University of Hawaiʻi Center, West Hawaiʻi. The University Center allows students living in West Hawaiʻi to obtain degrees and certificates from other University of Hawaiʻi campuses. Pālamanui provides the local student support for the distance learning degrees offered through the center. To view a complete listing of distance programs available through the University of Hawaiʻi Centers visit www.hawaii.edu/dl For more information on current courses of study available through the University Center, please call (808) 969-8808.
Location
Hawaiʻi Community College – Pālamanui
73-1025 Kaiminani Drive
Kailua-Kona, HI 96740
(808) 969-8800
(808) 969-8816
PĀLAMANUI Campus Map
printable campus map (.pdf file)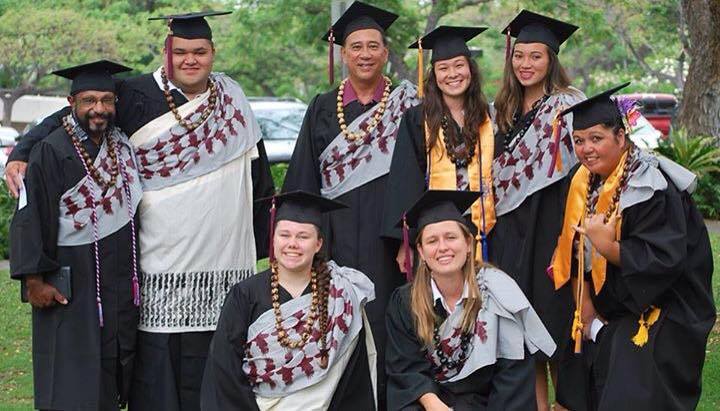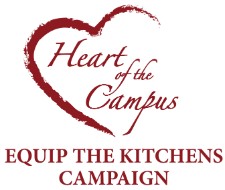 The Campaign Purpose:
The American Culinary Federation is very pleased with progress on the long awaited Hawaii Community College - Palamanui, opening in 2014. The ACF Kona Kohala Chefs Association members are industry leaders committed to culinary development and education within the membership and throughout the community. This group of food service professionals, vendors and growers comprises one of the most active chapters in the American Culinary Federation. It is their earnest desire to support the new culi-nary campus by helping to secure funds for the kitchens.
Two 1200 square foot kitchens

800 square foot baking kitchen.

800 sq. ft. preparation and butcher kitchen

The facilities will enable 65 students per semester to work toward their AAS degree in Culinary Arts. This program pre-pares students to enter the hospitality industry, including world-class restaurants.
The Campaign Goal Achieved!
A $2,000,000 goal of capital funds is being sought to equip the kitchens. The campaign is anticipated to be completed with all cash and pledges received by the end of 2014.
The Culinary Arts Program at the Hawaii Community College - West Hawaii Center is currently located in a small shopping center in Kealakekua with limited space and facilities. The areas of concentration are Certificate and Degree Programs, Advanced Culinary and Hospitality Training Programs. The Culinary Arts Program is fully accredited by the American Culinary Federation. It also provides direct industry placement and the development of qualified committed professionals ready to be successful leaders in the culinary field.